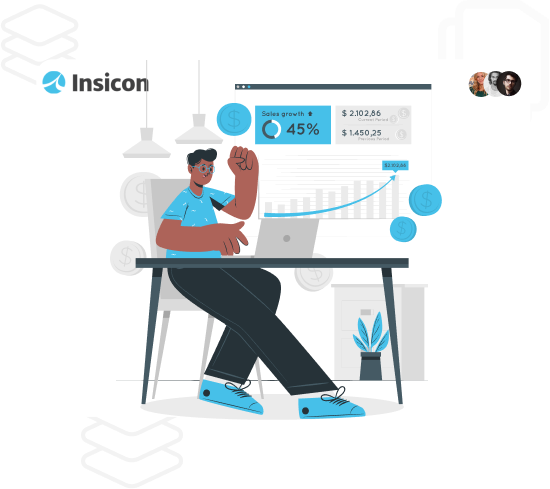 Automate and optimize your accounts payable
Whether managing policies or claims, the i2i Billing & Collection Module guarantees handles all in- and outgoing transactions. Experience billing agnostic to insurance business modules, handle premium splitting effortlessly regardless of if you are acting as a risk carrier, agent or broker. Automate your revenue streams with full configurability for handling partner reconciliation, IPT, VAT and fees. Covering a spectrum of payment methods, integrated with dunning and bank reconciliation, i2i ensures efficient collection and payout procedures. Get into control with full traceability, multicurrency managment and integrated accounts payable to the general ledger.
Automated billing process for various billing methods including; invoice, e-invoice, direct debiting, credit cards etc. i2i supports dunning and reconciliation with banks and payment gateways regarding collecting and paying out. Full traceability and logs of financial transactions together with accounting exportable to general ledger are just some of the standard features. The i2i Billing & Collection Module is used to handle incoming and outgoing transactions connected to any of the policies or claims managed within the system. Multicurrency exchange rates administration is fully supported through every billing and collection process.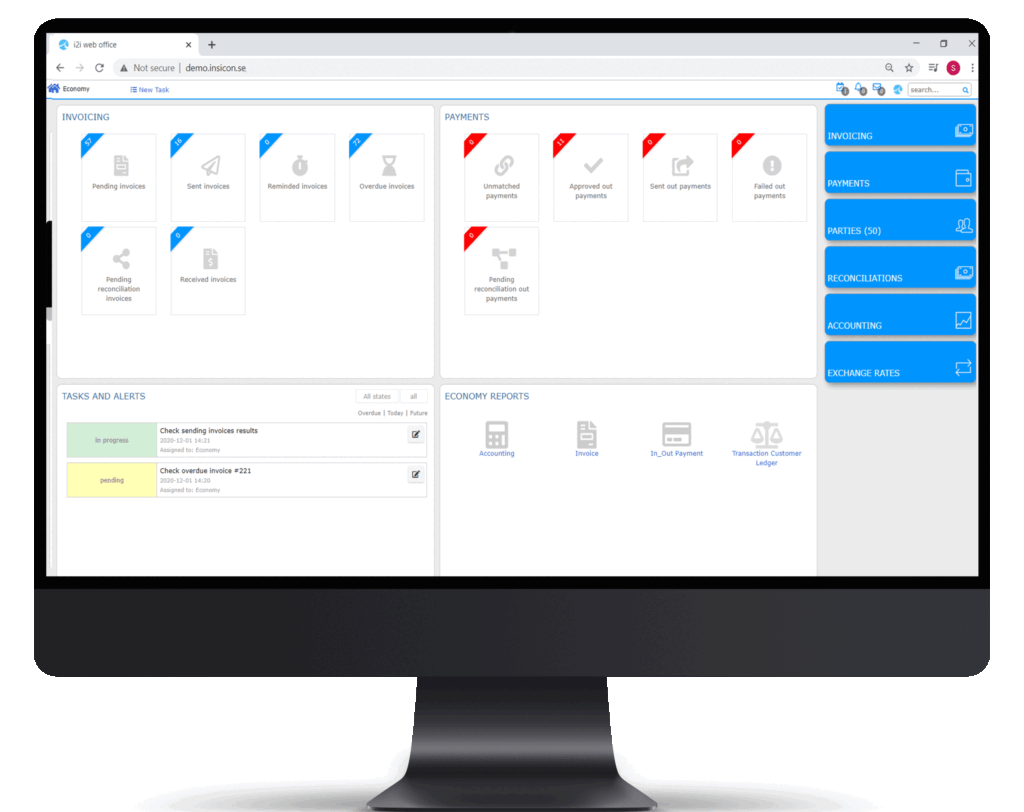 Benefits that Matters in Financial Workflow
Solutions for Billing Challenges with i2i
Rely on our proficient SaaS team to quickly diagnose and resolve core application or infrastructure issues, empowering you to fully focus on supporting your own configurations.
Want to know more what Insicon can do for you?
We´d love to hear more about your challenges and help you put them into possibilities