Introduce flexibility in your Business setup
Manage products & processes in a user friendly no coding interface
Define your products in freedom and agility offered by the broad functionality and flexibility offered in i2i. With no coding required, business users can effortlessly create new insurance products, refine processes, manage automation, and craft impactful customer communications. No IT dependency, enhance your performance with i2i and step into a system where possibilities are boundless.
Product & process design modules where business owners, without IT dependency, can set up new products and draw automated process-maps for central business processes like sales, claims and customer communication. i2i has an integrated letter design tool that allow broad customization of customer communication. With our simple and user-friendly tools you can speed up time to market, launch new products and put business ideas into reality within a few hours or days.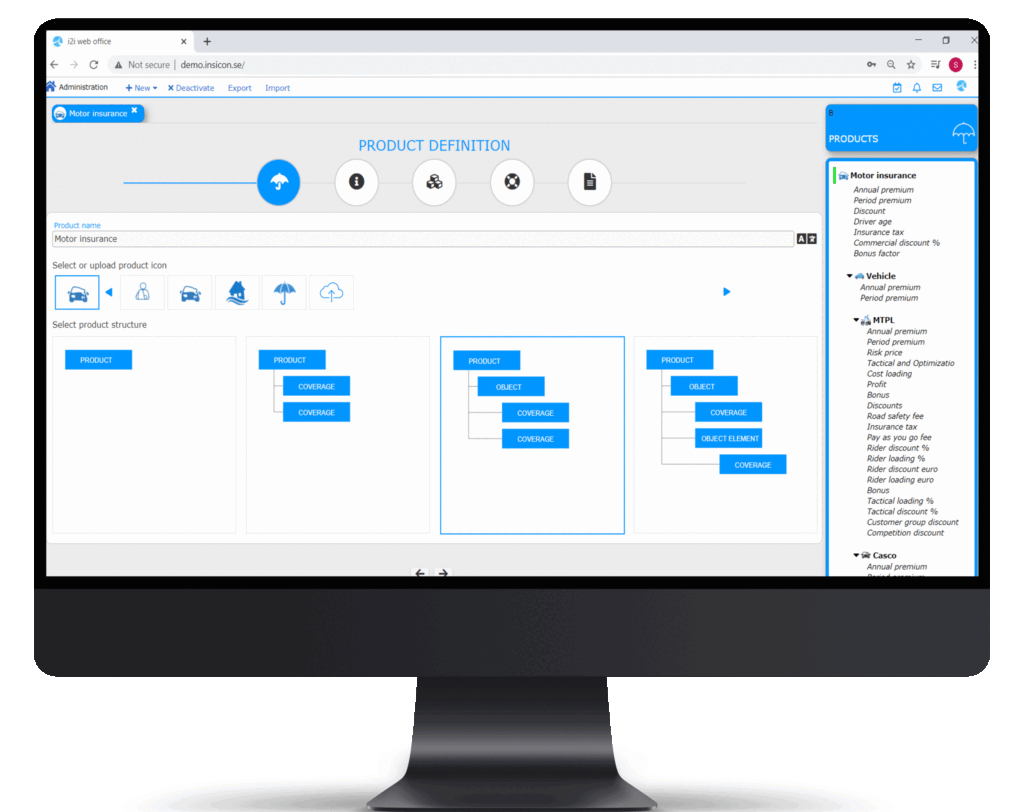 Count on our proficient SaaS team to swiftly address and resolve any core application or infrastructure issues, freeing you to fully concentrate on supporting your unique configurations.
Want to know more what Insicon can do for you?
We´d love to hear more about your challenges and help you put them into possibilities