Streamlined Policy Administration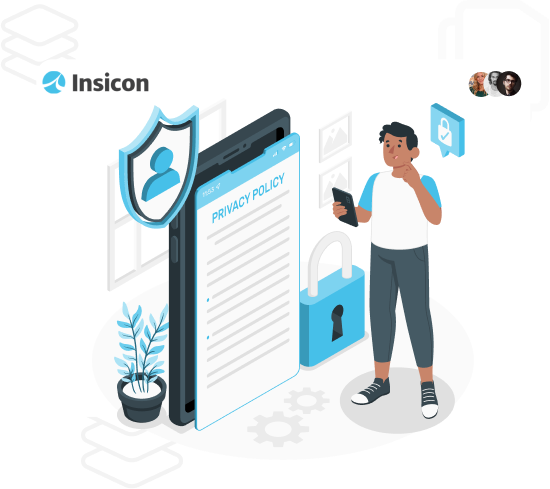 Manage your entire policy life cycle and respond to customer demands
Insurance policies can vary widely, which is why you need a software that allows for customization of different policy types, coverages, and underwriting rules. From the initial stages of quotation and policy issuance, through mid-term adjustments and payment plan calculations, to the issuance and distribution of vital documents, and policy renewals with history overviews, Insicon i2i covers it all with an automation first mindset.
Support the entire insurance lifecycle from quotation, policy issuing, mid-term adjustments, payment plan calculation, documents issuing and distribution, to renewals with full insurance history overview. In the policy admin tool you can reuse and combine any individual products/covers you designed to package them into new business concepts. There are no limitations in types of risk products that can be supported in Insicon i2i. Business analysis, reporting and intelligence are integrated part of i2i through Microsoft Power BI. All data is stored in a market standard database that can be exported to any external BI analysis tools.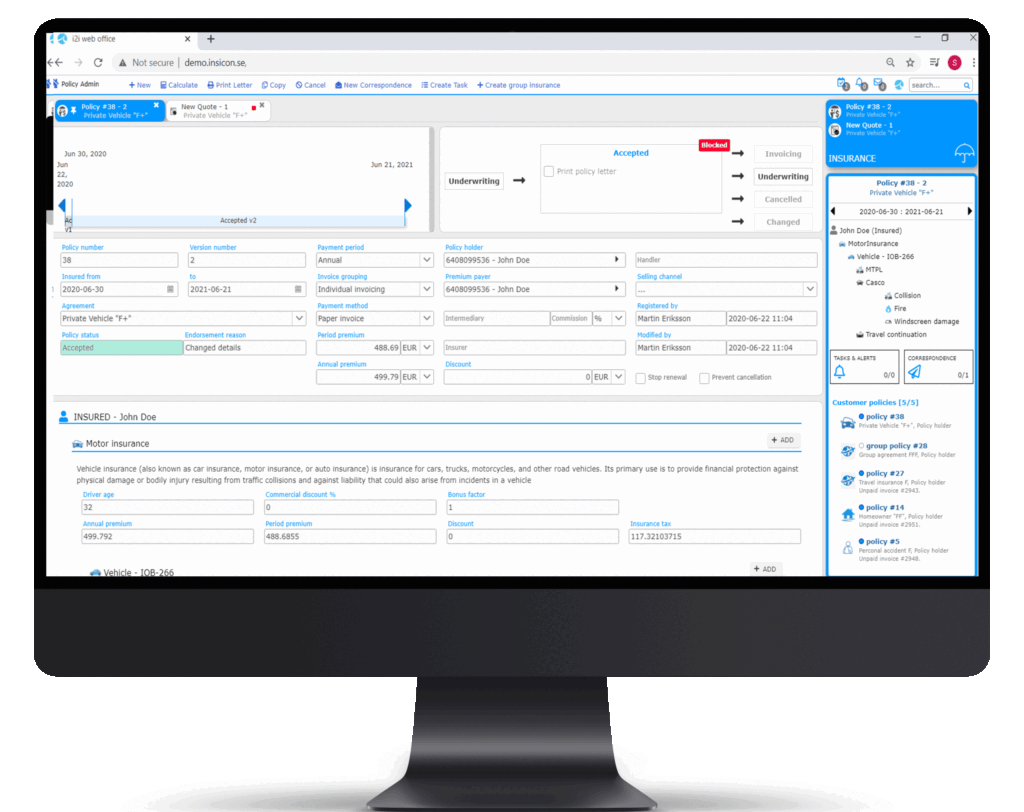 Solutions at Your Fingertips
Features that Define Excellence
Seamlessly manage policies with our user-friendly platform, equipped with powerful integration capabilities that ensure optimal efficiency.
Want to know more what Insicon can do for you?
We´d love to hear more about your challenges and help you put them into possibilities